Europe & Africa Fuel Availability Outlook
Angola
Denmark
Finland
Mexico
Poland
Algeciras
Amsterdam
Antwerp
Ceuta
Durban
Gibraltar
Lisbon
Malta Offshore
Maputo
Nacala
Port Elizabeth (Algoa Bay)
Rotterdam
Sines
Skaw
HSFO
LSMGO
VLSFO
VLSFO and HSFO supply tight in the ARA
Availability normal in Gibraltar
Bad weather limits bunkering in Algeciras and Ceuta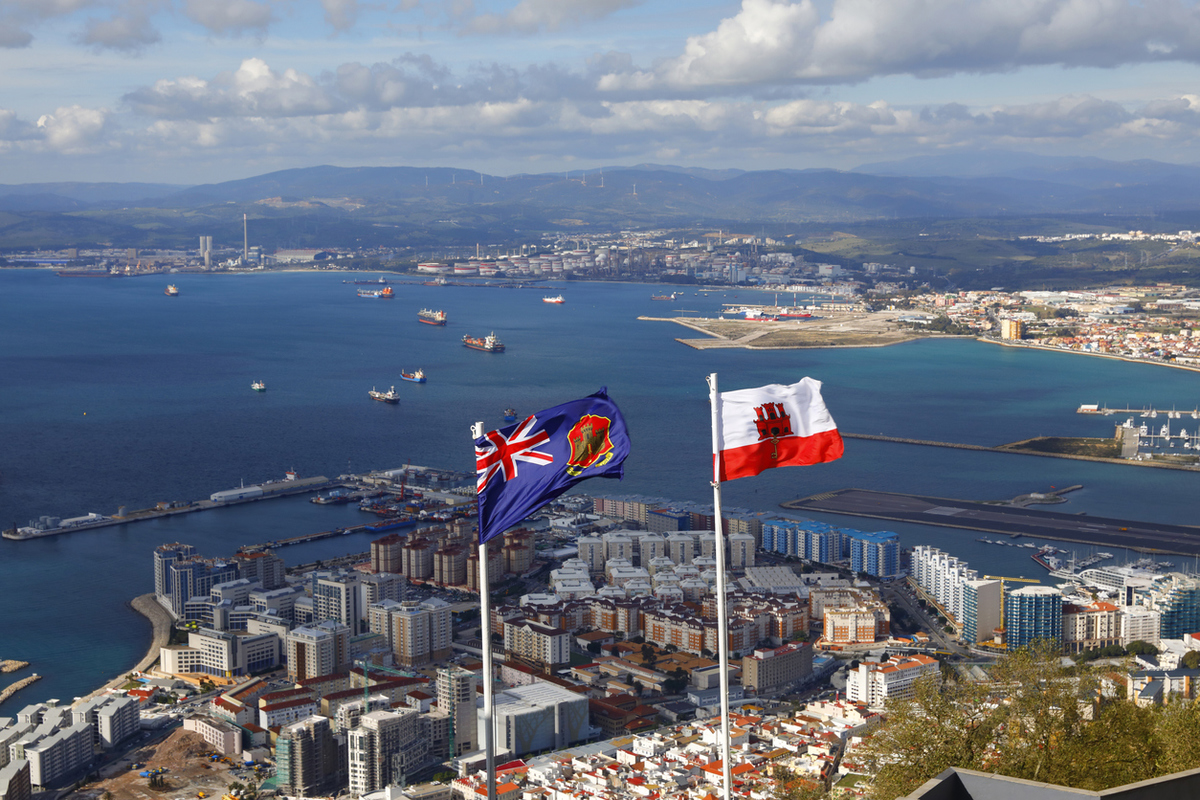 PHOTO: View from the Rock of Gibraltar, UK to Algeciras, Spain. Getty Images
Northwest Europe
VLSFO and HSFO availability is tight in the ARA hub, partly because of product shortages in refineries. Shell's Pernis refinery near Rotterdam is currently undergoing scheduled three-month maintenance, which is set to finish on 1 May. Around 200,000 b/d of crude distillation unit capacity has been offline.
Recommended lead times for VLSFO and HSFO are about 5-7 days. HSFO lead times can be even longer due to product loading delays at terminals. Loading delays of 2-4 days have been reported at some terminals in recent weeks, a source says.
Meanwhile, independently held fuel oil stocks in the ARA have been steady so far this month, while imports have come down from March.
Poland emerged as the top source for the ARA's fuel oil imports in the first two weeks of this month, going by the cargo tracker Vortexa data shows. Fuel oil imports from Poland accounted for 23% of the region's total imports. Other fuel oil import sources were Denmark (16%), Finland (14%), Mexico (13%) and Angola (10%).
Availability of VLSFO and LSMGO is said to be normal for prompt delivery off Skaw, a source says. Delivery prospects for HSFO are still subject to enquiries, the source adds.
In Germany's Hamburg, VLSFO and LSMGO supply is said to be normal, requiring lead times of around 5-6 days, a source says. Overall bunker demand has been slow there.
Mediterranean
VLSFO and LSMGO deliveries can be secured for prompt dates in Gibraltar, a source says. HSFO requires lead times of at least three days. Strong winds of up to 30 knots are forecast to hit Gibraltar on Wednesday evening, which could complicate deliveries. However, the weather is expected to improve from Thursday.
No congestion was reported in Gibraltar on Wednesday.
Peninsula has added a new bunker delivery vessel Hercules Sky in Gibraltar. Hercules Sky will be used to deliver conventional marine fuels stems in Gibraltar Strait ports along with biofuel blends.
Bunkering at Algeciras' outer port limit (OPL) and outer Delta anchorage has been suspended since Monday due to rough weather conditions, port agent MH Bland says. Bunker operations at Ceuta's anchorage have also been suspended since Monday, while deliveries at the port's more sheltered berth area are running smoothly.
VLSFO and LSMGO availability is normal in Portugal's Lisbon and Sines, a source says. Recommended lead times are about 5-6 days.
Bunker fuel availability is normal in Malta. Some suppliers can offer deliveries for prompt dates off Malta, a source says.
No congestion was reported off Malta on Wednesday, Seatrans Shipping agency says. Eight vessels were scheduled to arrive for bunkers in and off Malta on Wednesday, Seatrans adds.
LSMGO availability is said to be normal in Greece's Piraeus port. Prompt deliveries are subject to supplier schedules, a trader says.
Africa
Supply of VLSFO and LSMGO is said to be normal in Durban and Algoa Bay. However, securing prompt deliveries are still difficult and stems require lead times of up to seven days.
Bunkering is currently running smoothly in Algoa Bay. But strong winds and swells are forecast to hit the bay from Thursday, which could hamper bunker operations. Nine vessels are due to arrive for bunkers in Port Elizabeth and Algoa Bay over the course of the rest of the week, Rennies says.
Bunker operations are running smoothly in Mozambique's Nacala and Maputo ports. Supply of VLSFO and LSMGO is said to be normal in Nacala, a source says. Availability of the two grades is tight in Maputo, the source adds.
By Nithin Chandran
Please get in touch with comments or additional info to news@engine.online
Provided by
Latest articles from the region
Contact our Experts
With 50+ traders in 12 offices around the world, our team is available 24/7 to support you in your energy procurement needs.