Advisory Services
Develop a highly-customisable fuel procurement strategy, with your business in mind.
Fuel Procurement Strategies
Develop an effective fuel procurement strategy with your business goals and current industry compliance regulations at the forefront.
Fuel Hedging and Risk
Maximise profit margins and improve bunker planning with marine fuel hedging and corresponding risk analysis and reporting.
Long-term Supply Contracts
Add value to your business and secure competitive prices by structuring long-term contracts with physical suppliers.
Advisory Services
Grow, Optimise, and Protect Your Business
At Integr8, we understand that executing on a strong fuel procurement strategy for your business can be increasingly complex within the context of volatile bunker prices, current and incoming regulatory policies, and an ever-changing market. Our approach fosters collaboration with our customers to identify and target their procurement goals in order to capitalise on opportunities to scale, optimise and future-proof their business.
Vessels supplied per year
Traded annually (metric tonnes)
Every Element Considered
We offer a complete package for all you bunker procurement needs.
24/7 Support
Last minute bunker requirements? No problem. We're always available and ready to support you, with agents online 24 hours a day, 7 days a week.
Worldwide Coverage
Travelling to a new location and not sure where is best to re-fuel? We have carefully built a network of trusted suppliers to give you peace of mind wherever you bunker.
Credit Options
By aggregating bunker demand, we make credit, payment, operational risk management and administration simpler for you, offering 30-day payment terms as standard.
Operational Advice
We have experienced fuel quality and technical advisors in place to prevent claims from arising. On the rare occasion that a query is raised, we provide full support throughout.
Research Desk
Our teams of researchers and journalists conduct continuous analysis of the market, which we share with you in the form of regular articles, reports, webinars and podcasts.
Intelligence Platform
Furnishing you with the tools to make informed decisions, we provide access to the world's largest bunker and shipping data and news platform via our technology partner, ENGINE.
Carbon Offsetting
Whether for voluntary or compliance related activities, we help customers access certified carbon offsetting projects and EU ETS verified carbon credits.
Alternative Fuels
We're building a roster of the main alternative fuels contenders and helping our clients take steps to a greener future by offering support from in-house alternative fuels experts.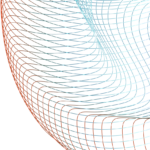 Contact our Experts
With 50+ traders in 12 offices around the world, our team is available 24/7 to support you in your energy procurement needs.