Trader Program
Interested in bunker trader jobs? Take the first step in your career as part of our bunker trader program.

Exciting and Lucrative
Bunker trader jobs are not your average nine to five, offering a completely unique working experience. A background in trading can lead to unrivalled development opportunities and success, starting with a competitive entry-level salary.
Travel & Work Abroad
The trading business relies on your ability to build relationships and network. Successful marine fuel traders can expect to travel regularly to meet clients in cities all around the world.
An Evolving Industry
The sector is rapidly developing new digital solutions and innovative technologies. While shipping is the most efficient method of transport in terms of emissions, work is underway to move to more sustainable practices.
Our Program
We provide full training and mentorship during a tailored three-month program, during which time you will gain invaluable insight into operations, bunker trading, and trading tools.
The bunker trading course has been developed to provide you with in-depth knowledge of the marine fuel procurement process from start to finish, supplying you with the skills to launch a thriving bunker trading career.
The ideal candidate will have a minimum of 1 year's experience in the shipping or commodity industries. Applications are being accepted in various offices, please refer to our vacancies page.
Industry leading, 3-month program
No previous trading experience required
All training and mentorship provided
Opportunities at any of our 12 international offices
"Working with Integr8 has given me the opportunity to sit amongst so many talented and experienced traders around the world – you feel like you're learning from the best in the business."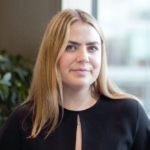 Alice
Former Junior Trader, London
"With no prior industry experience, the Integr8 program was a steep learning curve that helped me understand the bunker trading business from start to end."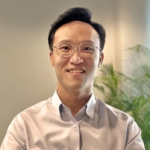 Roydon
Former Sales Executive, Singapore
"I love the idea that you're responsible for everything; from finding a lead to building and maintaining the relationship, fixing the deal and everything that pops up in between."
Saffron
Former Operator, London
"Being involved in the program was a great transition from my background in operations. Receiving support from subject matter experts within Integr8 while also having "hands-on" experience is the best way to learn this business."
Edward
Former Operator, New York
Renumeration
A competitive starting salary and bonus structure
Healthcare
Access to private medical insurance and Medicash benefit
Hybrid-working
The choice to work from home every Friday
Social
Events on our private terrace and regular team nights out
Travel
Take trips to see clients and our offices around the world
Refreshments
Weekly cooked breakfasts, fresh fruit and soft drinks
Trader Program
Around the World
With offices in 12 locations we have lots of opportunities for those who love to travel
Take the Next Step
We're always on the lookout for bright and vibrant individuals to join our team.
Take a look at our vacancies list or get in touch to share your CV.