The Week in Alternative Fuels
Denmark
Japan
Norway
Singapore
Sweden
U.K.
U.S.A.
Antwerp
Rotterdam
Here are some key developments in alternative bunker fuels from the past week.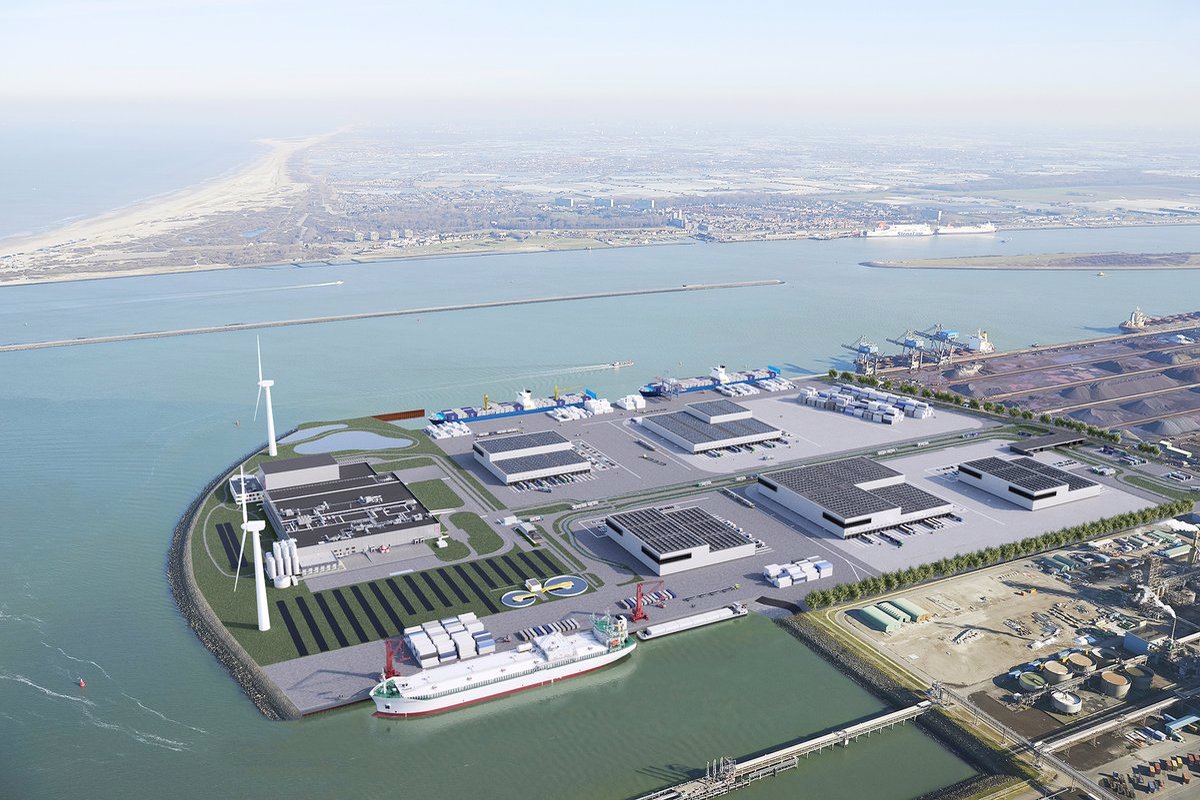 PHOTO: Aerial view of Port of Rotterdam. Twitter of @PortOfRotterdam
As the week was drawing to a close, the Maersk McKinney Moller Center for Zero Carbon Shipping (MMMZCS) issued a grim warning for the shipping sector. It warned that a shortage of copper, nickel and rare earth metals can hinder the scalability of renewable electricity production. This can in turn lead to a shortage of the electricity needed to produce low- and zero-emission marine fuels such as green hydrogen, ammonia and methanol by the 2040s, argued the industry non-profit.
In a similar vein, oil and gas major Shell underscored the urgency of policy support and investments to accelerate alternative marine fuels uptake. In its recommendations to the IMO, maritime stakeholders and governments, Shell said that boosting demand for alternative fuels, launching more pilot projects and operationalising green corridors will drive the maritime sector's decarbonisation efforts.
Despite this sobering reality check, there were also some silver linings this week. Several key ports worldwide pledged to promote bunkering and accelerate the adoption of low- and zero-emission marine fuels as part of a global effort to reduce the shipping industry's carbon footprint. A 12-port coalition, led by the Port of Rotterdam, decided to develop a green fuels framework designed to help ports around the globe set up bunkering infrastructure for alternative fuels.
While the 12 ports agreed to facilitate bunkering, the Methanol Institute compared methanol bunkering to heavy fuel oil or marine gasoil bunkering. Since methanol's chemical and physical properties are similar to those of conventional oil-based marine fuels, it can be bunkered using the same infrastructure, it said. A finding such as this may lead to an earlier start to methanol bunkering at ports, driving up methanol demand.
Meanwhile, Shell's call for more pilot projects was reflected by an 84% increase in shipping decarbonisation pilot projects around the world, as shown in a recent Global Maritime Forum (GMF) report. A total of 170 new projects were registered in the report in the past year, taking the total to 373. GMF said these projects cover ship technology, fuel production, infrastructure and bunkering.
By Konica Bhatt
Here is our selection of top five alternative fuels stories from this week:
Marine e-fuel shortage expected until 2040s – MMMCZCS
Shell calls for policy support and investments to decarbonise shipping
Major ports agree to accelerate alternative fuels uptake
Methanol bunkering 'very similar' to MGO or HFO bunkering - Methanol Institute
GMF report finds massive yearly increase in green shipping projects
Provided by
Latest articles from the region
Contact our Experts
With 50+ traders in 12 offices around the world, our team is available 24/7 to support you in your energy procurement needs.