Reimagining
Bunker Trading
Using dynamic market intelligence and innovative technology to service customers via our global supplier network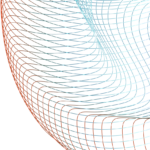 Fuelled by global intelligence, Integr8 is a world-leader in bunker trading and procurement services.
Integr8's long standing trajectory ensures we can support our customers on all their energy procurement needs. Our unique footprint across the globe ensures we give thorough coverage, regardless of where your operations take place. Integr8's financial strength supports our customers, offering flexible terms and bespoke solutions.
Vessels supplied per year
Traded annually (metric tonnes)
Live event
Recent fuel trends and the challenges fueling change
Live from the IBIA Annual Convention 2023 in Dubai, Integr8's Bunker Quality and Claims Manager, Chris Turner, presents a well-rounded assessment of the global marine fuels landscape for late-2023 and beyond. Looking ahead, Chris considers the incoming changes likely to shake up the supply chain, but which could ultimately pave the way to a more transparent and professional bunkering industry.
Working with over 850 active customers around the world
One of Integr8's greatest strengths is maintaining a diversified customer base that spans across all shipping segments.
Partnered with industry-leading suppliers
In a bunker trading business, support from physical suppliers is paramount and Integr8 maintains long-standing relationships with over +450 suppliers.
Global Offices
Our global team provides 24/7 coverage and a non-stop flow of bunkering intelligence
Bunker Trading Programme
Start a New Career in Bunker Trading
The Integr8 bunker trading programme has been developed to provide you with in-depth knowledge of the marine fuel procurement process from start to finish, supplying you with the skills to launch a thriving bunker trading career.
Competitive Salary

With generous benefits scheme

Flexible Training

Work your training around your current job

Global Offices

12 locations around the world
"Working with Integr8 has given me the opportunity to sit amongst so many talented and experienced traders around the world – you feel like you're learning from the best in the business."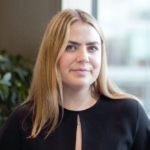 Alice
Bunker Trader, Dubai
"I love the idea that you're responsible for everything; from finding a lead to building and maintaining the relationship, fixing the deal and everything that pops up in between."
Saffron
Bunker Purchaser, London
"With no prior industry experience, the Integr8 program was a steep learning curve that helped me understand the bunker trading business from start to end."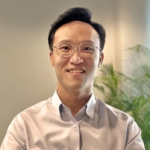 Roydon
Bunker Trader, Singapore
"Being involved in the program was a great transition from my background in operations. Receiving support from subject matter experts within Integr8 while also having 'hands-on' experience is the best way to learn this business."
Edward
Bunker Trader, New York
Every client receives individual care and access to our full suite of benefits.
Our comprehensive service offering provides the complete package for all your bunker procurement needs.
24/7 Support
Last minute bunker requirements? No problem. We're always available and ready to support you, with agents online 24 hours a day, 7 days a week.
Worldwide Coverage
Travelling to a new location and not sure where is best to re-fuel? We have carefully built a network of trusted suppliers to give you peace of mind wherever you bunker.
Credit Options
By aggregating bunker demand, we make credit, payment, operational risk management and administration simpler for you, offering 30-day payment terms as standard.
Operational Advice
We have experienced fuel quality and technical advisors in place to prevent claims from arising. On the rare occasion that a query is raised, we provide full support throughout.
Research Desk
Our teams of researchers and journalists conduct continuous analysis of the market, which we share with you in the form of regular articles, reports, webinars and podcasts.
Intelligence Platform
Furnishing you with the tools to make informed decisions, we provide access to the world's largest bunker and shipping data and news platform via our technology partner, ENGINE.
Carbon Offsetting
Whether for voluntary or compliance related activities, we help customers access certified carbon offsetting projects and EU ETS verified carbon credits.
Alternative Fuels
We're building a roster of the main alternative fuels contenders and helping our clients take steps to a greener future by offering support from in-house alternative fuels experts.
We're available any time of day, by email or phone.